Back to the Future
is the best trilogy, ever! If you think otherwise, you are just WRONG!
The key to a successful film franchise is multiple sequels, usually two (hence trilogy). We all know that there are tons of film franchises out there that are awesome and not so awesome.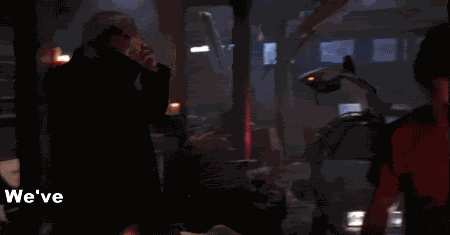 Now, here is the problem I have with a few recent sequels out there...the title of the film. For someone who wishes to the
Batman
films, how are they to know which one came first? For example. If I wanted to see the
Toy Story
films, I would see
Toy Story
, then
Toy Story 2
, then
Toy Story 3
(when it comes out in June 2010). With
Batman, there is Batman, Batman Returns, Batman Forever, Batman & Robin
...then
Batman Begins, The Dark Knight
...oh and
Batman (
or
Batman: The Movie)
from 1966.
I love great movie titles like the
Harry Potter
series. But unless you read the books, you have no idea which book/movie follows which. I 'read' the first four books...on CD.
Then we have crazy franchises that mix numbers (Part 1, Part 2...) with 'creative' titles. Rambo, what is going on here?
First Blood, Rambo: First Blood Part II, Rambo III, John Rambo
. Meh, what do you really expect?
Well, that is not the real 'problem'. I like the numbering system because it is clean and gets to the point...informative. I like the fancy names because it tries to be a little different (like the
Matrix
series). I am even okay with the
Rambo
example...really. The problem lies when they come up with titles the just add or omit the word "THE", and call it a sequel. Not only is this confusing...it is stupid!
Exhibit A:
The Fast and The Furious
(part 1),
2 Fast 2 Furious
(clever use of '2' for part 2), The
Fast and the Furious: Tokyo Drift
(part 3, see, fancy name...but it works),
Fast and Furious
(part 4...but they just took out "the" in the title from part 1, WTF?).
Exhibit B:
Final Destination, Final Destination 2, Final Destination 3D
(because it was in 3D...most thirds in series take advantage of '3' and make it...the movie and title...3D),
The Final Destination.
What is it with the fourth film and crappy names?
Oh, and get this...I suggest to someone that we should see
Fantastic Four
. The response, "did I see the first three?" Wait, there is more...at the end of the second one,
Fantastic Four: Rise of the Silver Surfer
, Silver Surfer is seen, leading one to believe there will be a sequel. The response to that, "is there going to be a Fantastic Five?"